Invited by WWF-SG to be their Main Art & Community Partner for "AR-mazing Tiger Trail 2022",
Temenggong has solely curated a series of community art events to spread public
awareness on wildlife (Tiger) conservation, using art as a tool to spread messages of
biodiversity, sustainability and climate change.
Temenggong is delighted to work with two of SG Enable's community partners – TOUCH Community Services and The Animal Project, entrusted to us by WWF-SG, to mentor the differently-abled artists together with their trainers. We also worked with our chosen partners, LASALLE College of the Arts (LASALLE) and Nanyang Academy of Fine Arts (NAFA), in mentoring the painting of their two life-sized Tigers for Tiger Trail.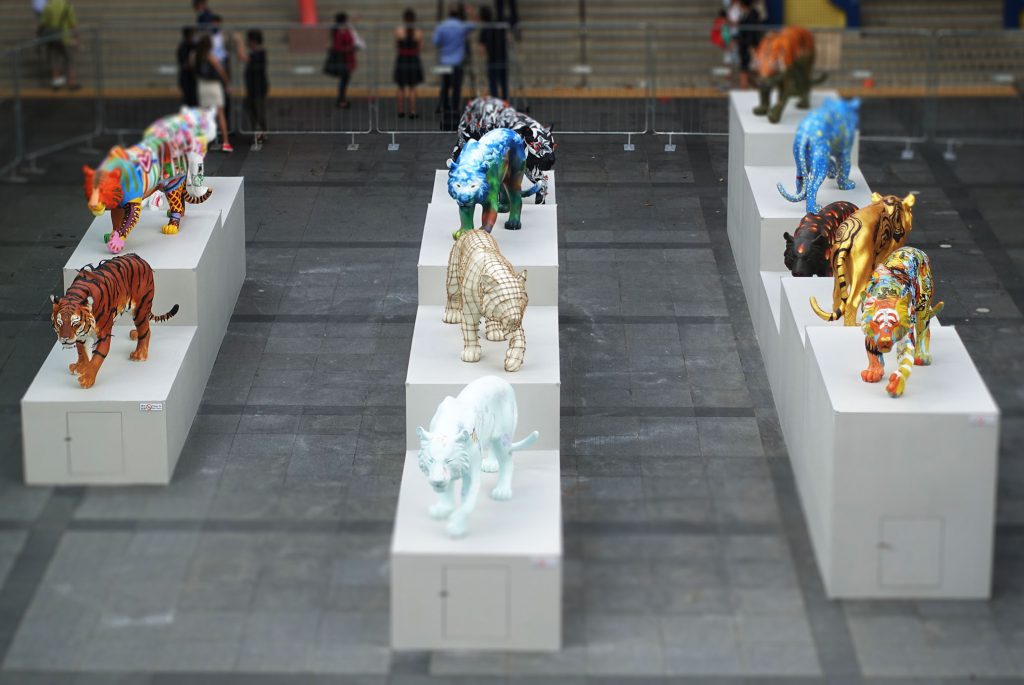 What is the best way to usher in the coming Year of the Tiger 2022?
Nothing beats a sneak preview of the 12 life-sized tigers in a public art installation.
Chinatown Chinese New Year Celebrations 2022
7 Jan – 15 Feb 2022
Kreta Ayer Square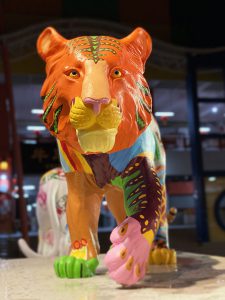 Painted by Shennie, Jun Quan, Kim Han & Zhiyu from TOUCH Community Services. They named their tiger "Kai Xin" (happy in Chinese)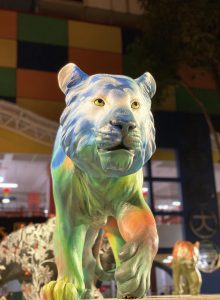 Painted by Harshita Agarwal & Ji Hyun Kim from LASALLE College of the Arts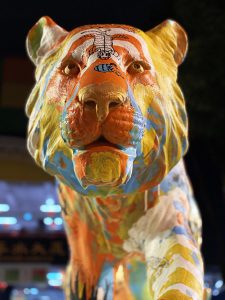 "THEODORUS" tiger – painted by Asher Won, Janelle Seah, Megan Lim, Keegan Teo, Foo Thong Keen & Tay Jun-Yi from The Art Faculty / The Animal Project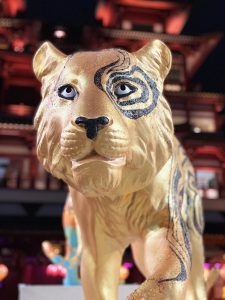 "TRIBAL GOLD" tiger – Painted by artists from NAFA, Cynthie Renata & Ernest Seah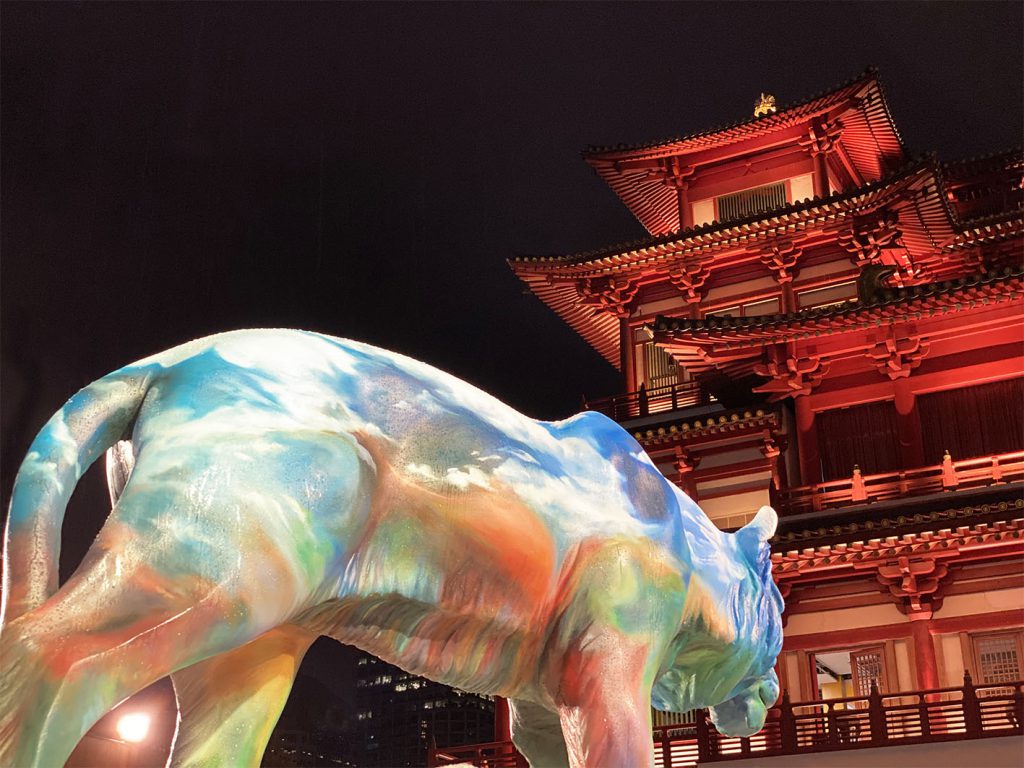 "SEARCH" tiger – painted by LASALLE students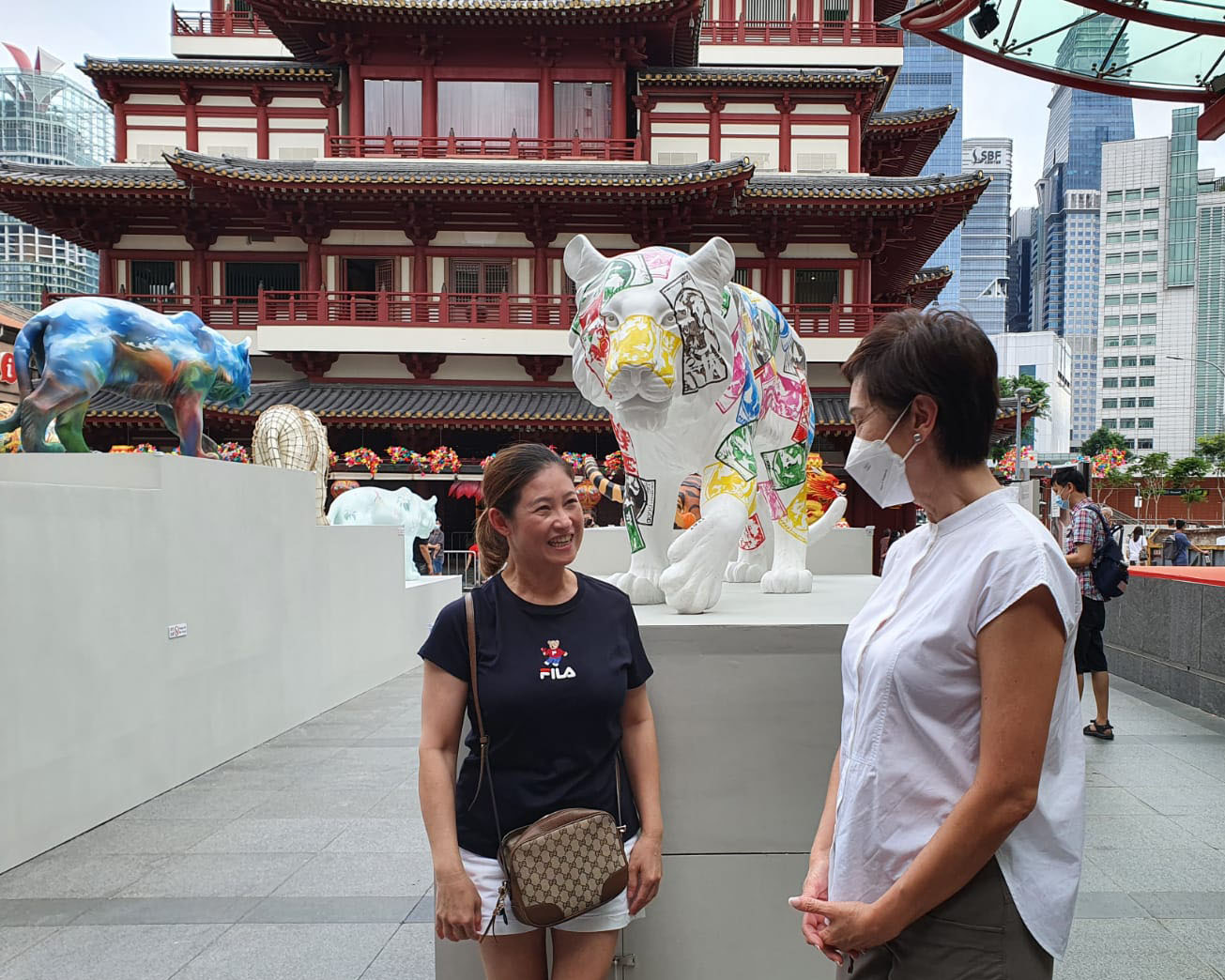 Minister Josephine Teo chatting with one of the visitors.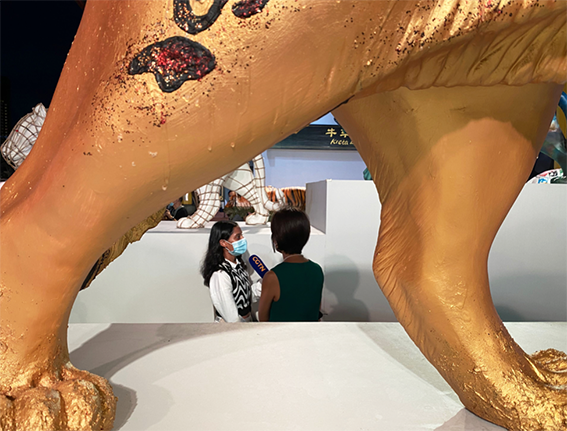 Thanks to CGTN for their "live" coverage of this public art installation, Temenggong and one of our LASALLE artists, Harshita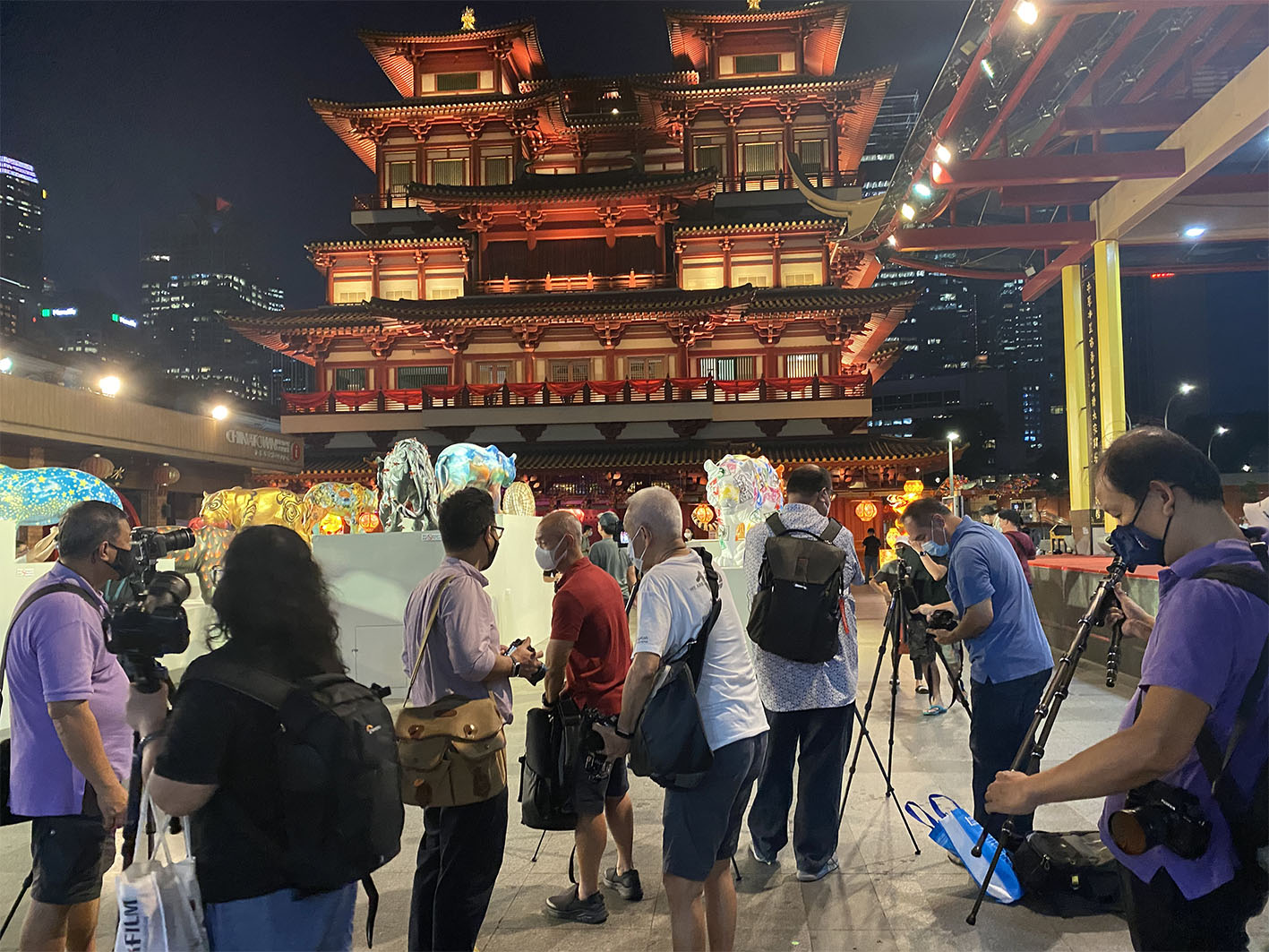 Photography enthusiasts with their professional cameras and setups for each of their best-styled shoots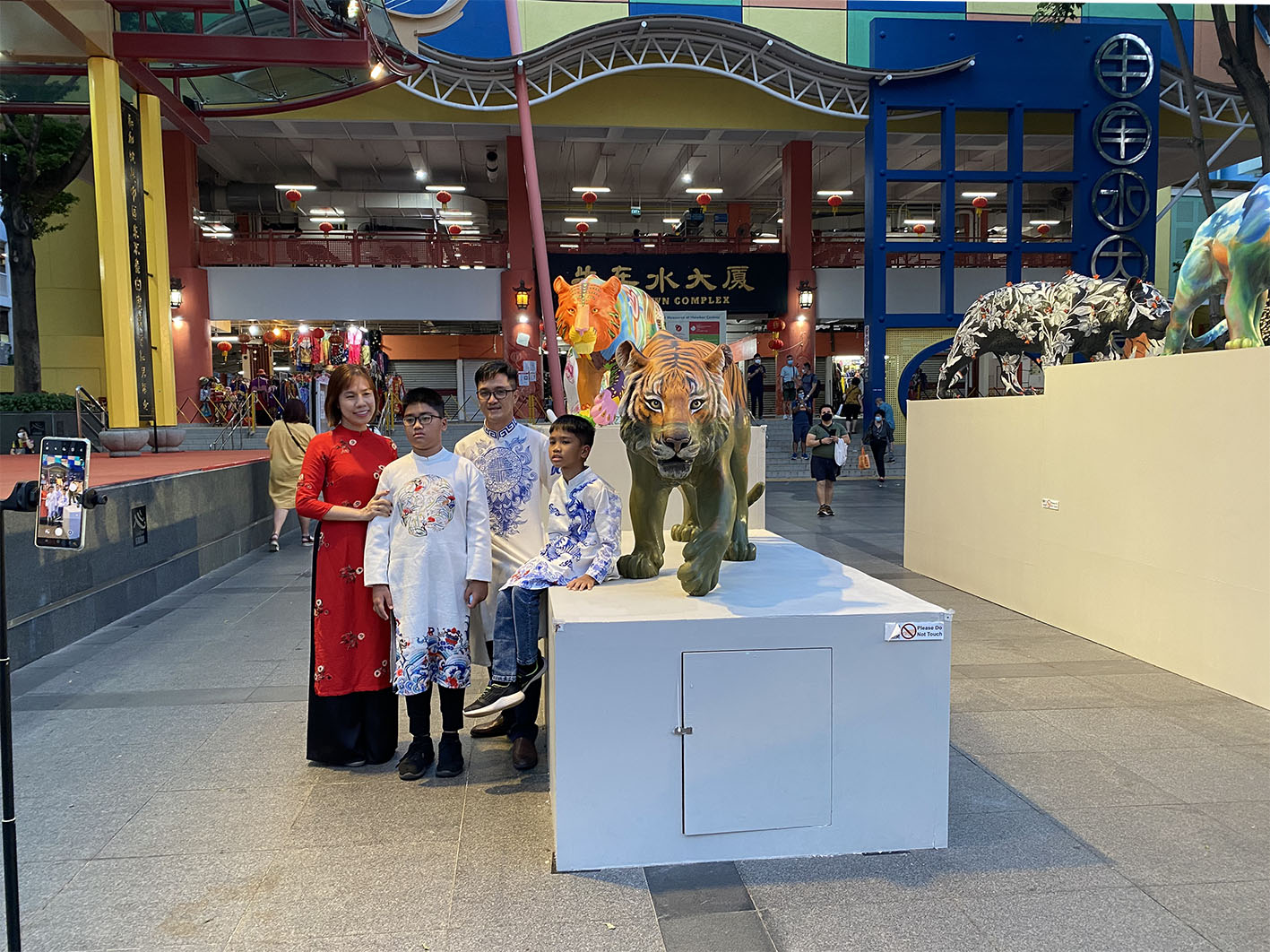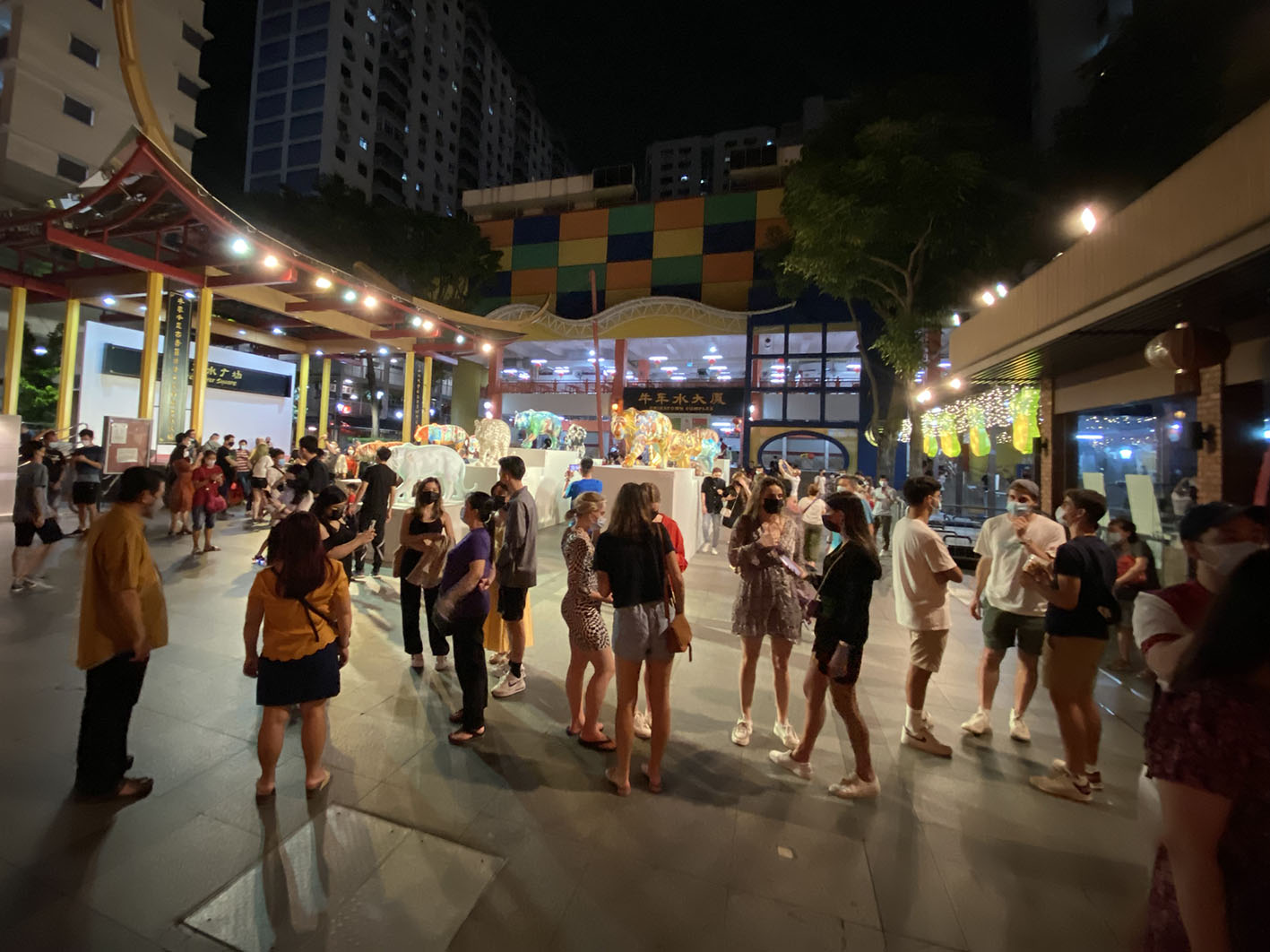 The tiger trail preview saw hundreds of daily visitors from all parts of Singapore flocking in to see these beautifully painted tigers and soak in the mood of the lunar new year.
Together, we can preserve our beautiful wildlife tigers that are of paramount significance to our ecosystem, and save the Earth for our future generations.
Special thanks to the wonderful team of Kreta Ayer-Kim Seng CCC for assisting us in the entire setup!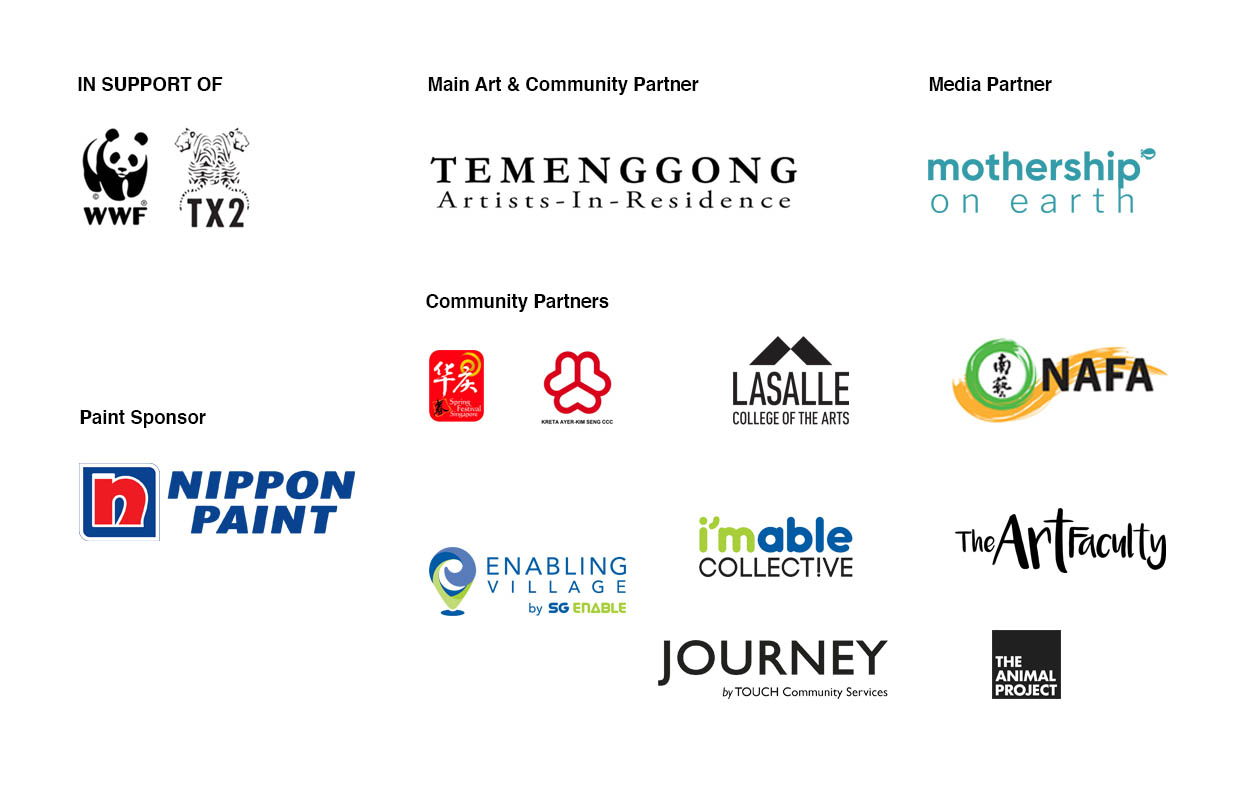 http://thetigersarecoming.wwf.sg
Watch the preview of Tiger Trail at Kreta Ayer Square (Chinatown) on
Listen on radio station Capital 95.8FM
http://www.facebook.com/capital958
#temenggongsg #wwfsg #wwf #singapore #togetherpossible #savethetigers #2022 #loveourearth #preserveourplanetandanimals #conservation #wildlife #thetigersarecoming #getwildfortigers