A Tea Journal 2019 is a series of tea-related activities curated for various joyous occasions.
Temenggong Artists-In-Residence came a long way since our official establishment in 2009. We marked our tenth anniversary by organising the Nanyang Tea Challenge Final 2019 which had its semi-finals competition in Bedok Square Mall. The event is part of the Singapore Heritage Festival 2019. Hundreds of residents, especially the elderly folks, enjoyed the tea challenge put up by participants from across Singapore.
The Golden Autumn Tea Bicentennial Celebrations is a massive public tea-ceremony meant to accommodate and gather 200 people at one sitting to brew tea together, in commemoration of Singapore Bicentennial. Together with our devoted volunteers, it took us weeks of planning and rehearsing to ensure Singapore's largest tea-brewing ceremony is managed successfully; the event entered the Singapore Book of Records.
One of the Journal's highlights featured new pottery works by Kim Whye Kee. Whye Kee is an artist close to our hearts as we watch him develop and become a successful potter earning a livelihood from his beautiful handmade teawares. About 200 pieces of teawares made of Singapore clay were specially made for the Journal. Presenting contemporary teawares by Whye Kee, another exhibition had over eighty pieces of fine teawares and tea accessories dating from the various dynasties of China such as Han, the Warring States period, Song, Yuan, and the Qing period, etc. The main bulk of the artefacts came from one private collector who is publicly displaying them for the first time.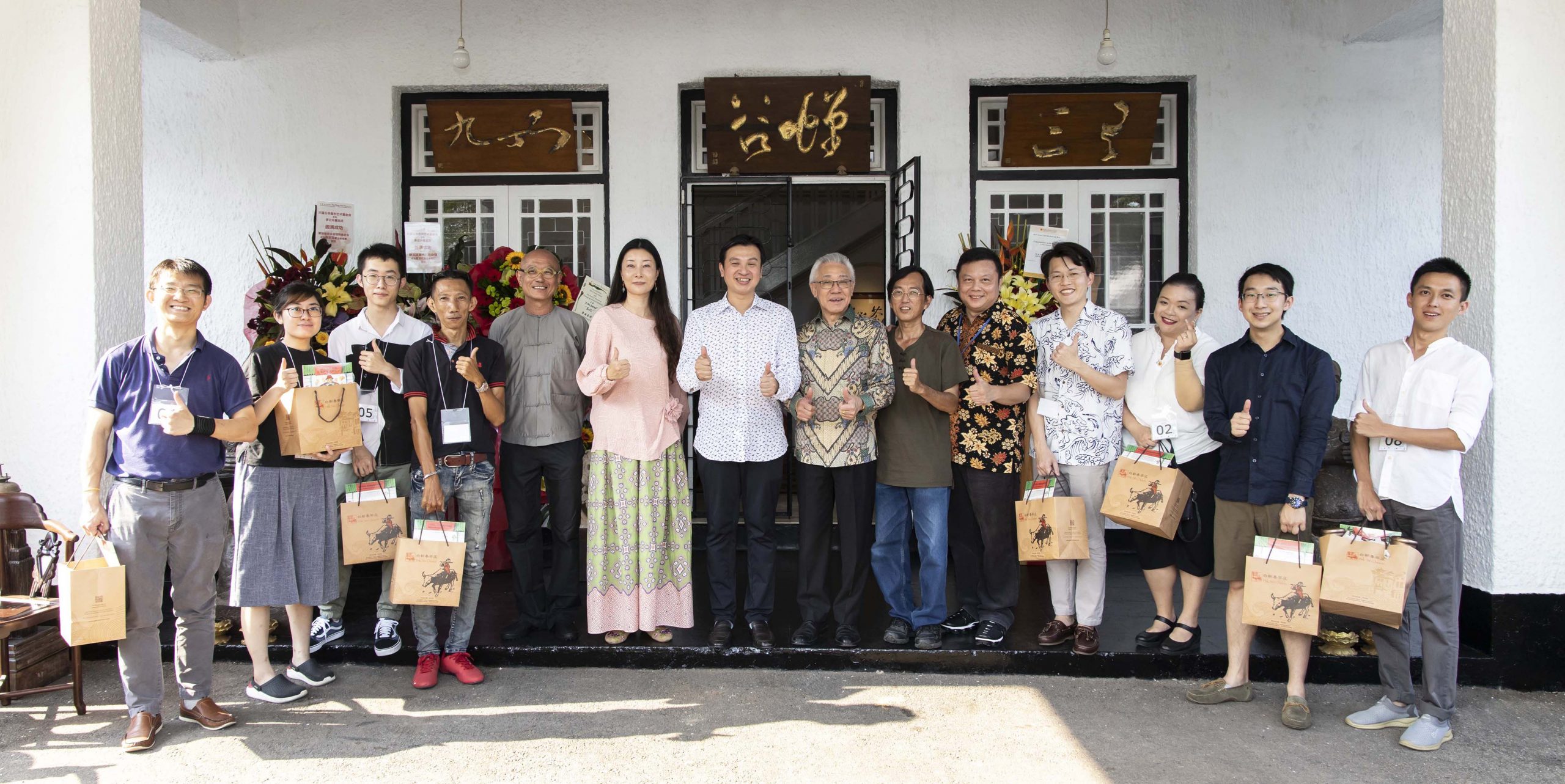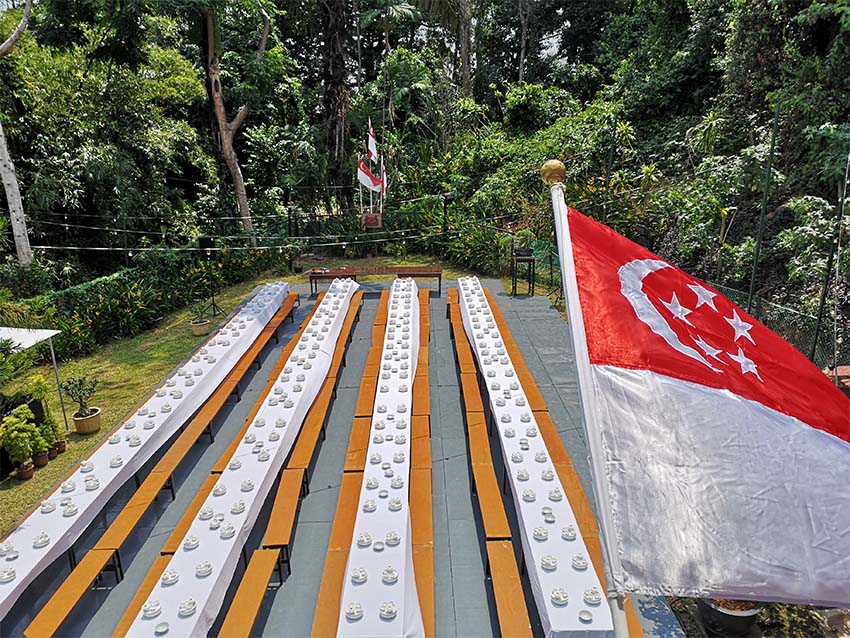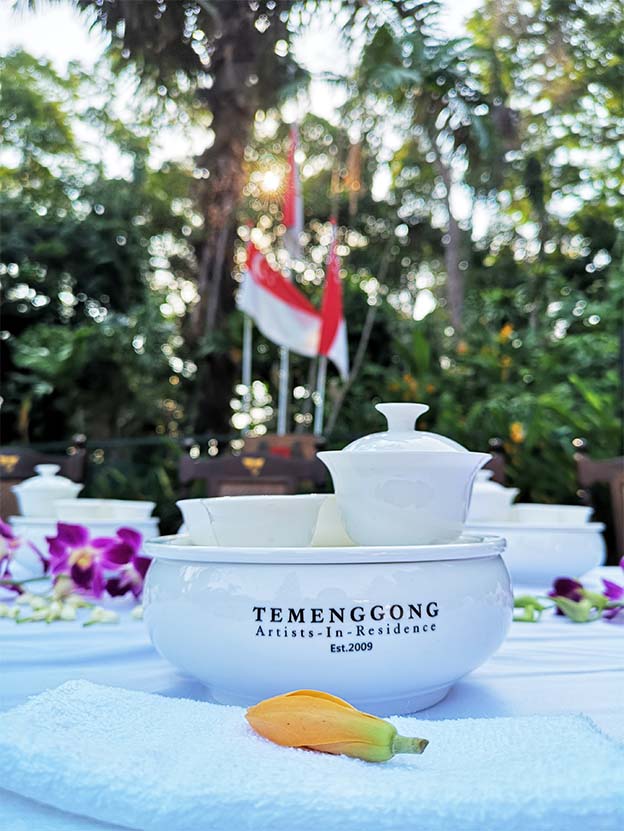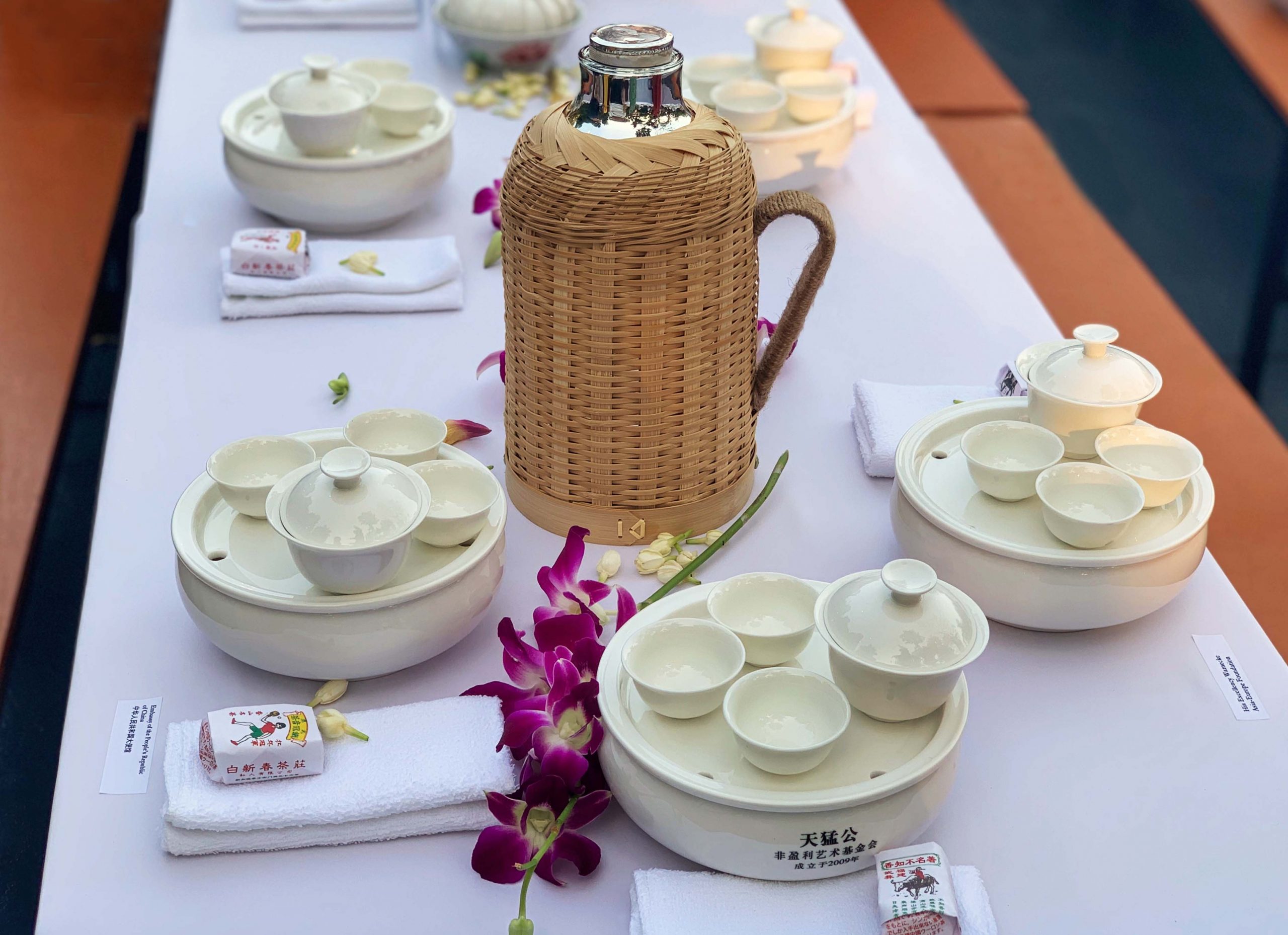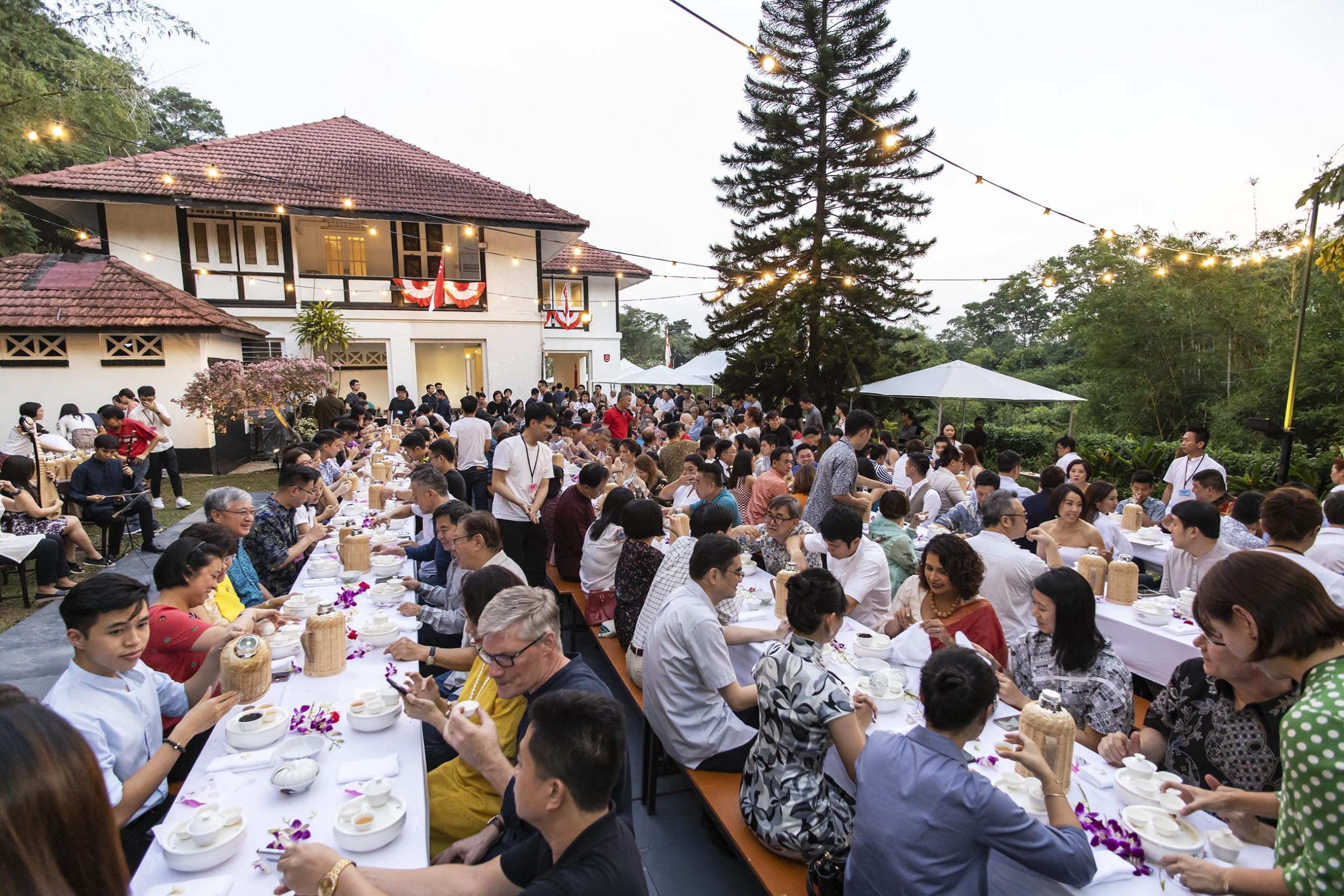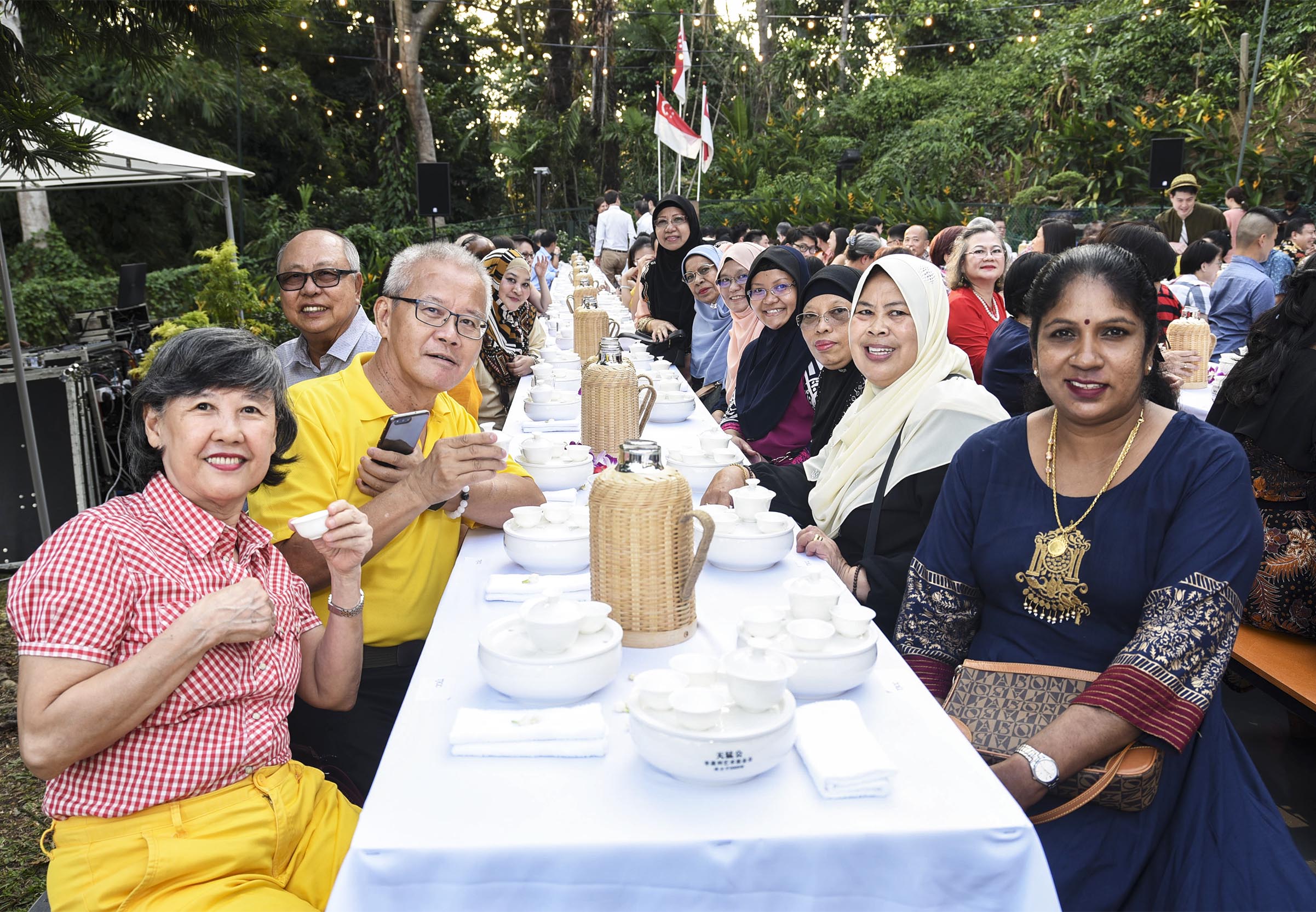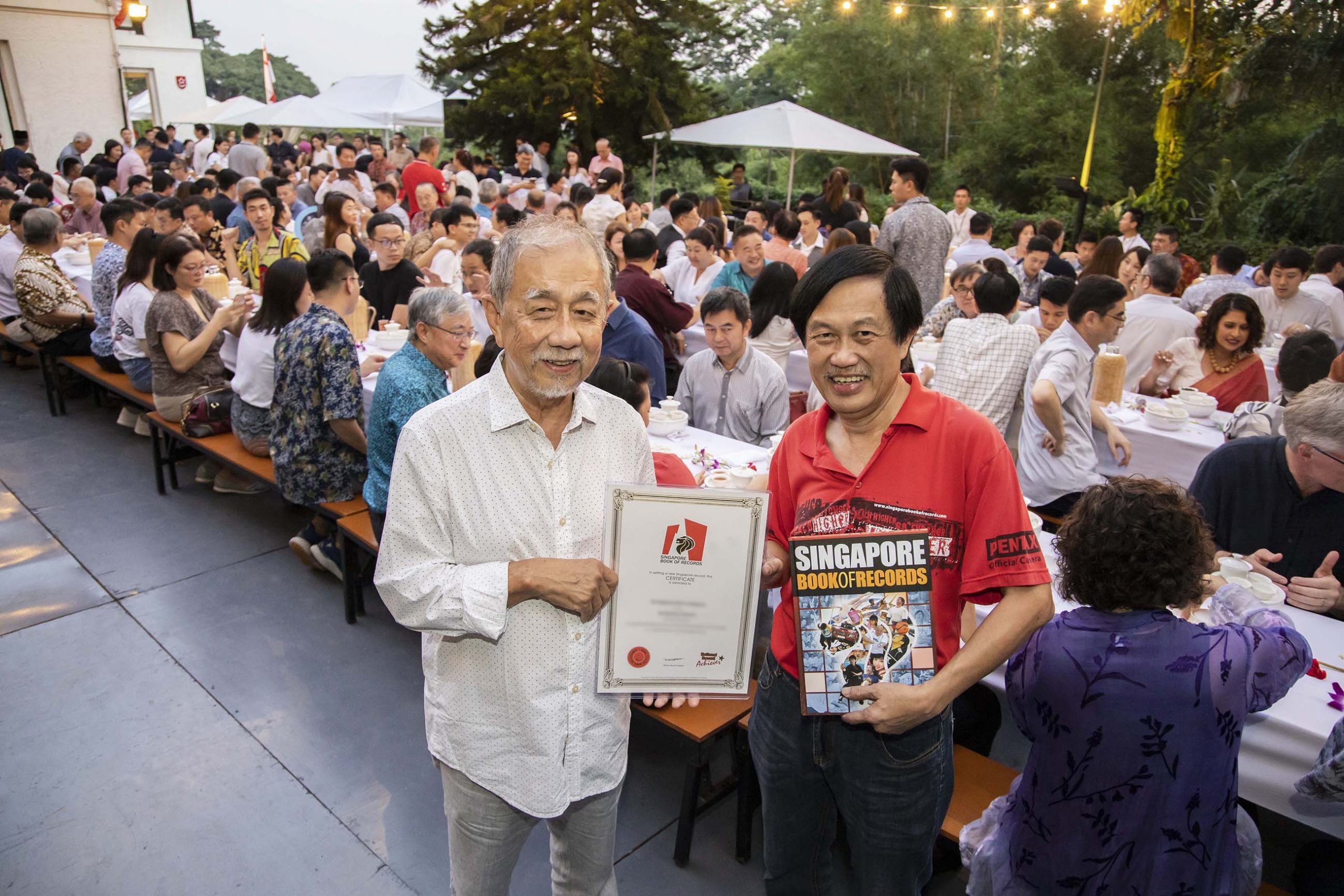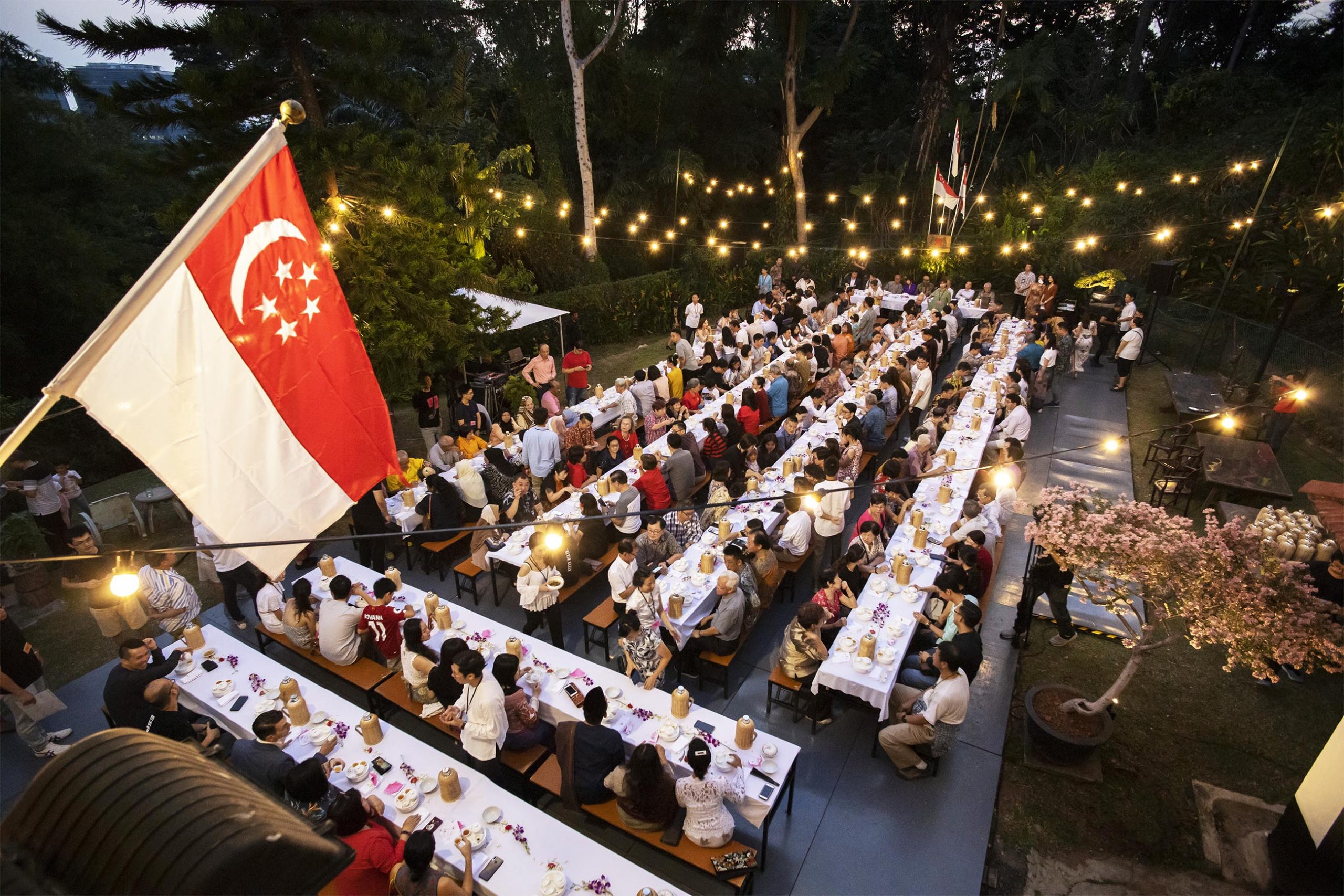 SG Ceramic Art by Kim Whye Kee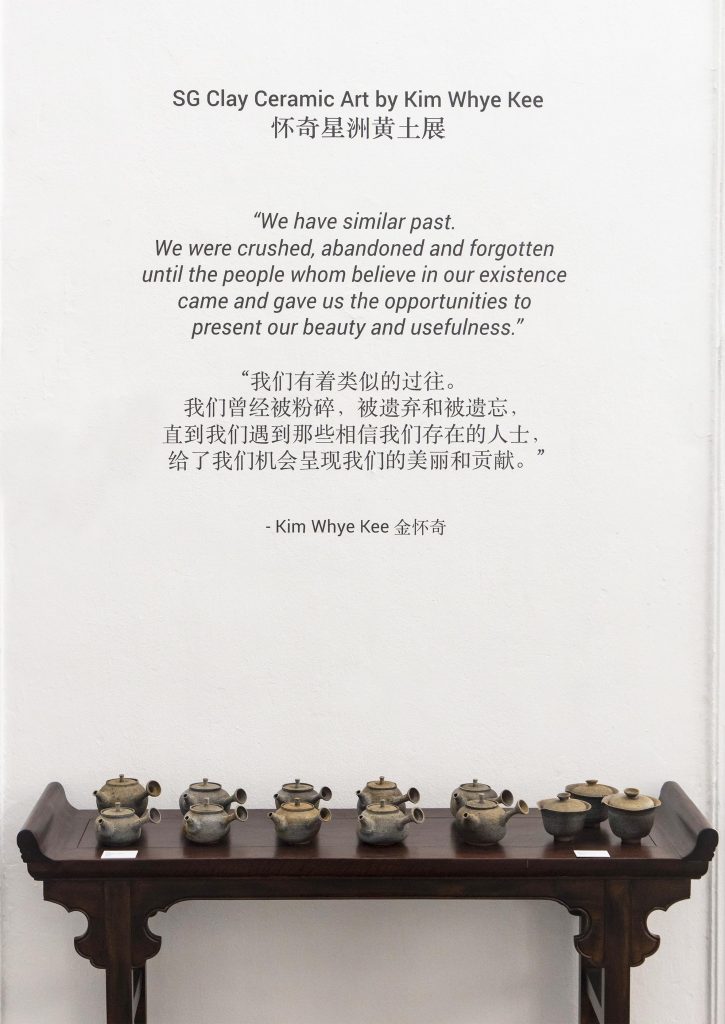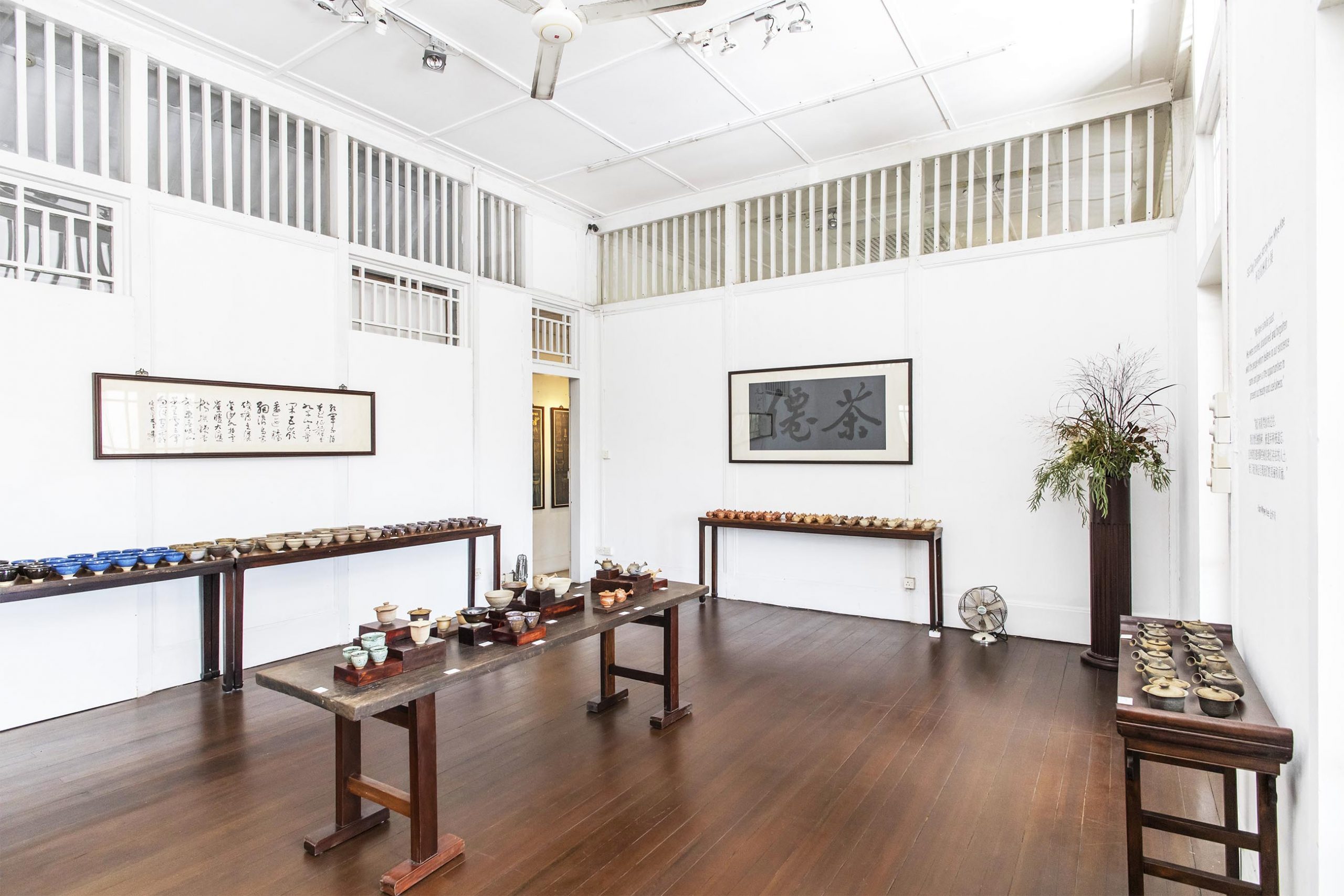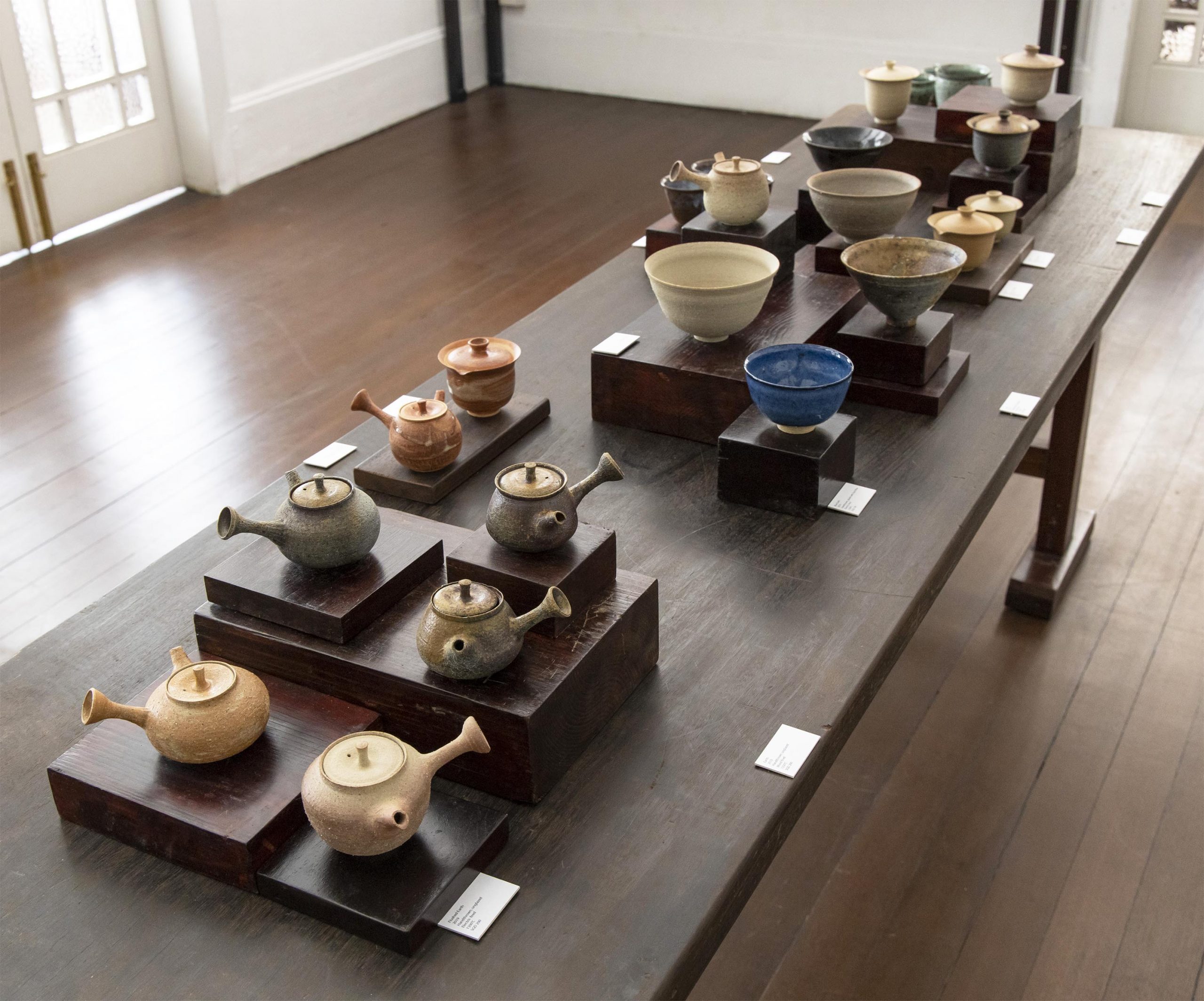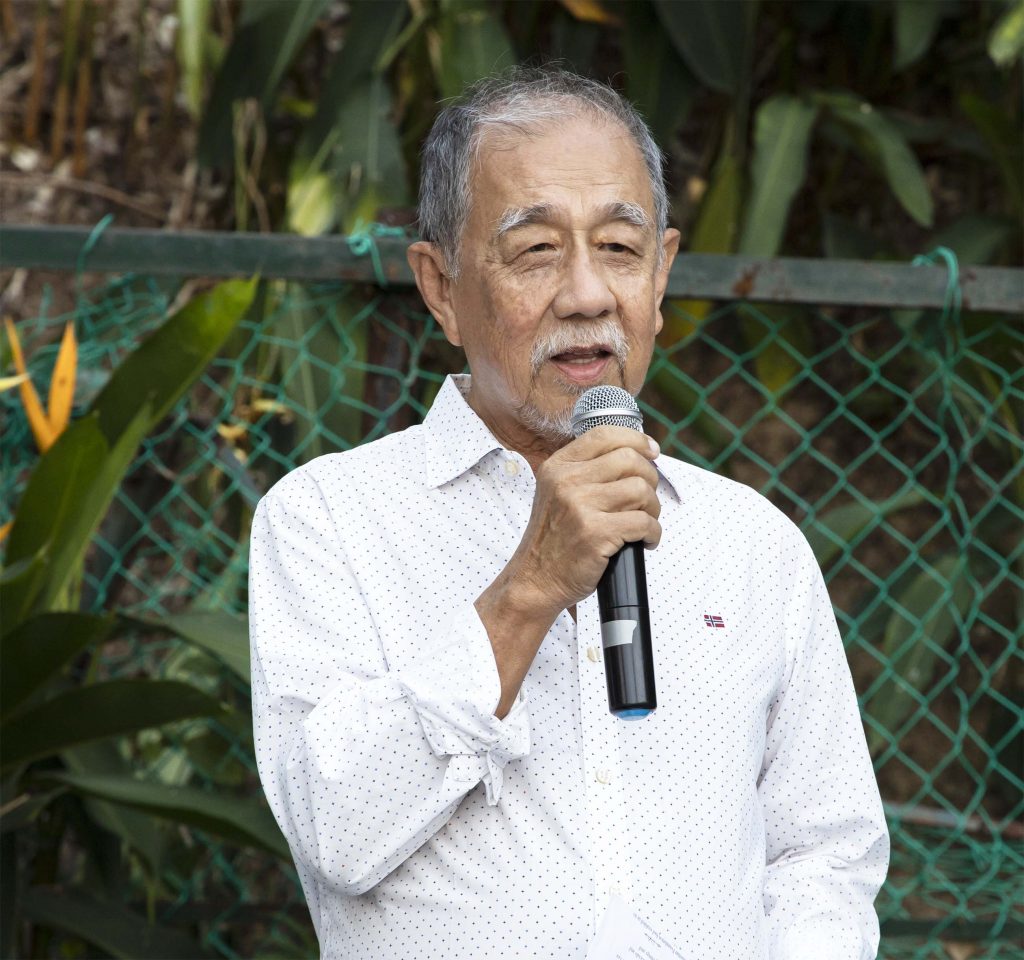 More than two decades ago, the idea of Temenggong Artists-In-Residence (or Temenggong as we are publicly known), comprising international art residencies, post-residency exhibitions and arts-related activities to promote cross-cultural exchanges between local and foreign artists to present quality art in Singapore, was already envisioned. In 1998, KeZhan initiated The "Visual Art Fund" (housed at the Substation) as an Artists-helping-one-another project. This initiative was the forerunner of the present Temenggong Artists-In-Residence.
Temenggong Artists-In-Residence was established in 2009, thus this year we celebrate the tenth anniversary. With the five colonial houses leased, the inaugural exhibition was opened by Singapore's 6th President, the late S R Nathan, who had been an avid supporter for Temenggong.
The journey of building a small, private non-profit arts organization in Singapore is one full of challenges. The sustained and continuous presence of Temenggong depends heavily on the inexhaustible efforts of KeZhan in fund-raising, including his own generous donations through the proceeds of his exhibitions at Temenggong. Our honorary Board of Directors have volunteered their time and advices to the better interests of Temenggong. Our corporate sponsors include Lee Foundation, CapitaLand Ltd., Tang Holdings Pte. Ltd, among others. Temenggong has also garnered the support of many government officials and embassies in Singapore, with their attendance at exhibition openings and community art outreach events.
Temenggong's exchange programme with Sebastian Foundation had enabled us to fully support Singaporean artists Jeremy Sharma and Betty Susiarjo to take up art residency and exhibition in Mexico. Our film residency programme, in collaboration with Asia Pacific Screen Labs has been important to the final production of the debut film of young Singapore director, Director Yeo Siew Hua, A Land Imagined, which has won international critical acclaimed and awards.
Temenggong's objective of Artists-helping-one-another has obviously resonated with both the arts community and the larger Singapore community. The number of arts companies organizing art residencies and cross-cultural exchanges has increased significantly over the past years, creating more avenues for local artists and arts personalities to thrive in an expanding Singapore's arts ecology. Foreign and local artists and our volunteers have forged lasting friendships as a consequence of their participation in Temenggong events.
On this tenth anniversary of Temenggong Artists-In-Residence, on behalf of the Board of Trustees, I would like to express our heartfelt thanks and appreciation for the trust and assistance of all our donors, sponsors, and volunteers. We are also grateful to the artists who reciprocate our intentions and donate back to Temenggong. With all their support we will endeavour to continue to work for all.
On this celebratory occasion, when our nation is also commemorating its Bicentennial, we are happy to present A Tea Journal, consisting of a series of tea-related activities, including new pottery works by local potter Kim Whye Kee, a Stories of Tea exhibition, a tea challenge and 200-people for an august tea-brewing ceremony.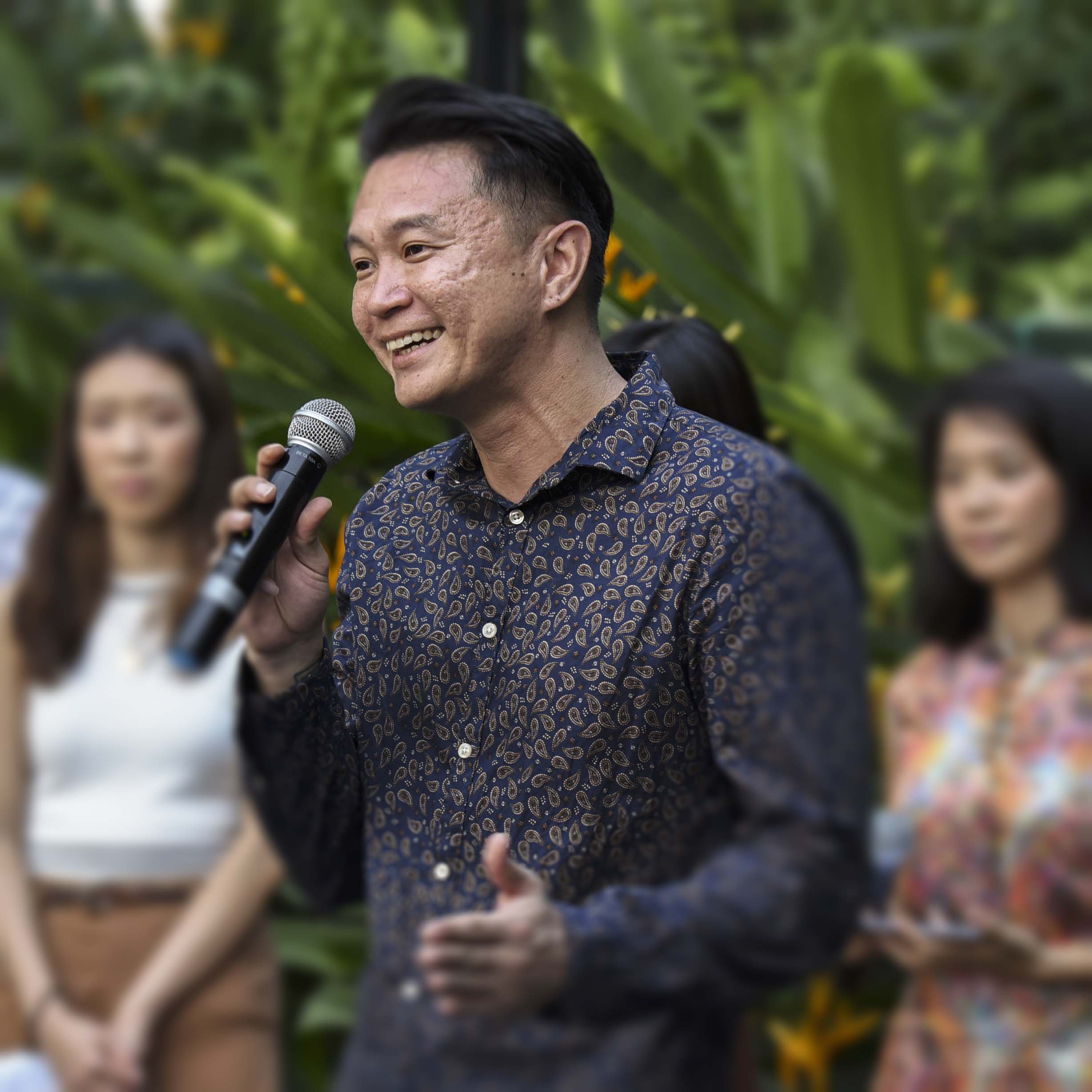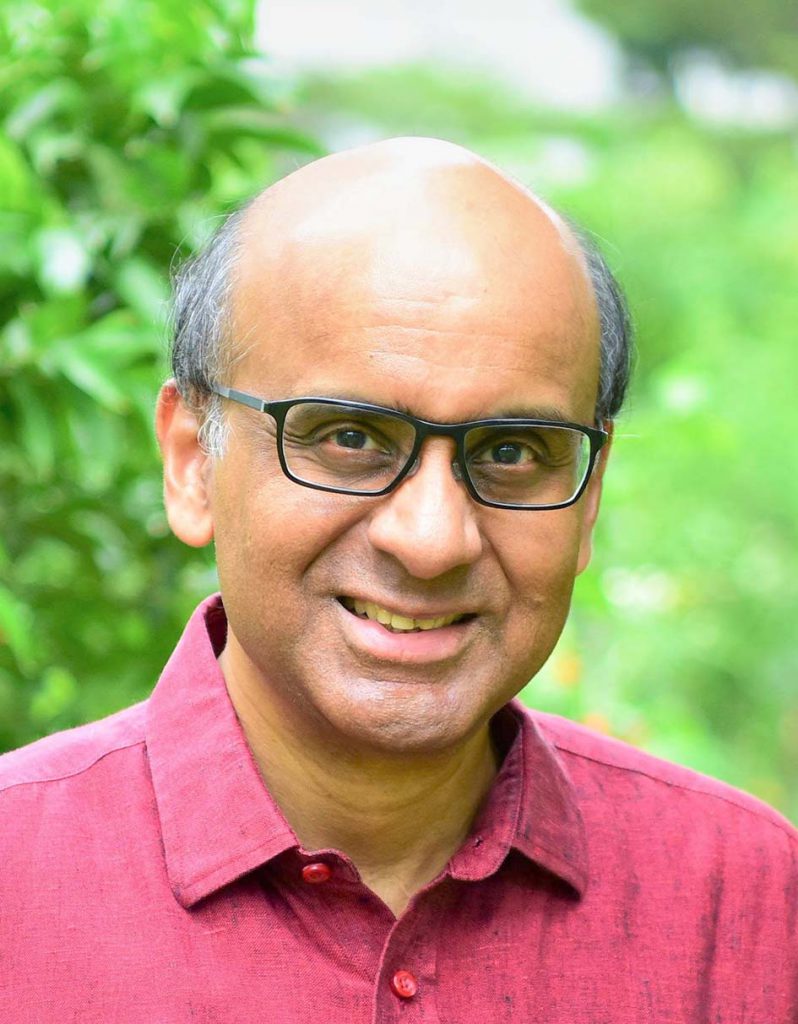 Message by our Guest of honour
I am very happy to participate in A Tea Journal, organised by Temenggong Artists-In-Residence (Temenggong). The 200-person tea-brewing ceremony celebrates Temenggong's tenth anniversary, but is also another way of commemorating our Singapore Bicentennial this year.
Besides the tea ceremony organised by artist Chen KeZhan, an important feature of this event is an exhibition by Singaporean potter Kim Whye Kee of his latest works. Whye Kee's pottery art uses 'Singapore clay', dug from various parts of Singapore including Tampines, Ulu Pandan and Jalan Kayu.
Whye Kee has known my wife and I since his turbulent years at Singapore Changi Prison. It has been our privilege to see him turning his life around and blossoming into an accomplished artist today. He is a model of how everyone can turn bad corners, find meaning in their lives and contribute to society. Besides the inspiring quality of his work, Whye Kee has been engaging in a series of community art activities with Temenggong since last year.
Art has the power to open our minds, as well as to bring people together. This gathering is part of that effort to develop a shared art and culture sensibility. Temenggong's inclusive approach of  "artists-helping-one-another" has itself nurtured a community spirit and helped promote local art. We must also recognise the unwavering support of Temenggong's volunteers, which has enabled it to realise its aims and extend its reach.
I congratulate Chen KeZhan and all involved in Temenggong on its unique journey and contributions over its first decade, and look forward to its further initiatives in the years ahead!
Tharman Shanmugaratnam
Senior Minister and Coordinating Minister for Social Policies