TEMENGGONG-SG-CREATIVES 2023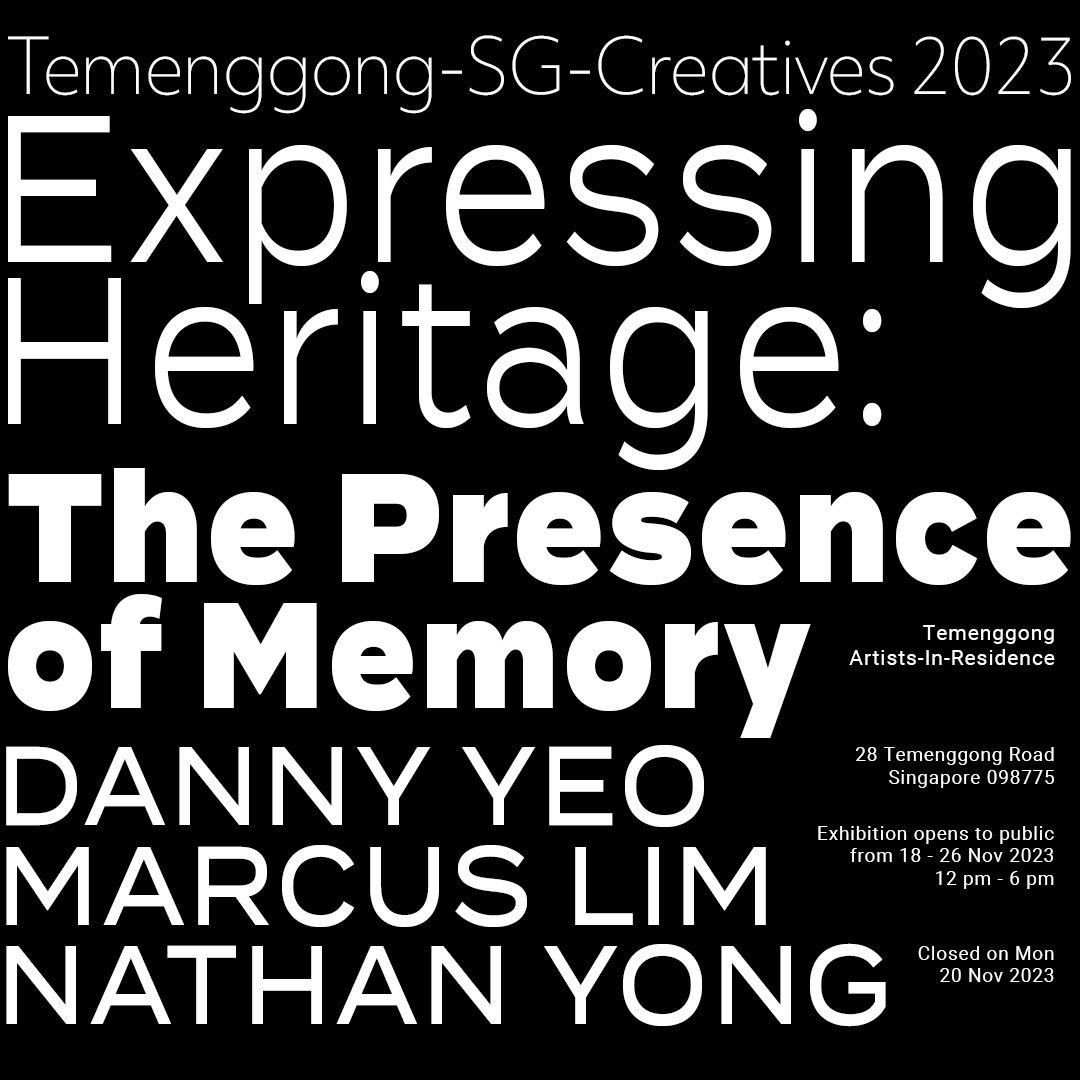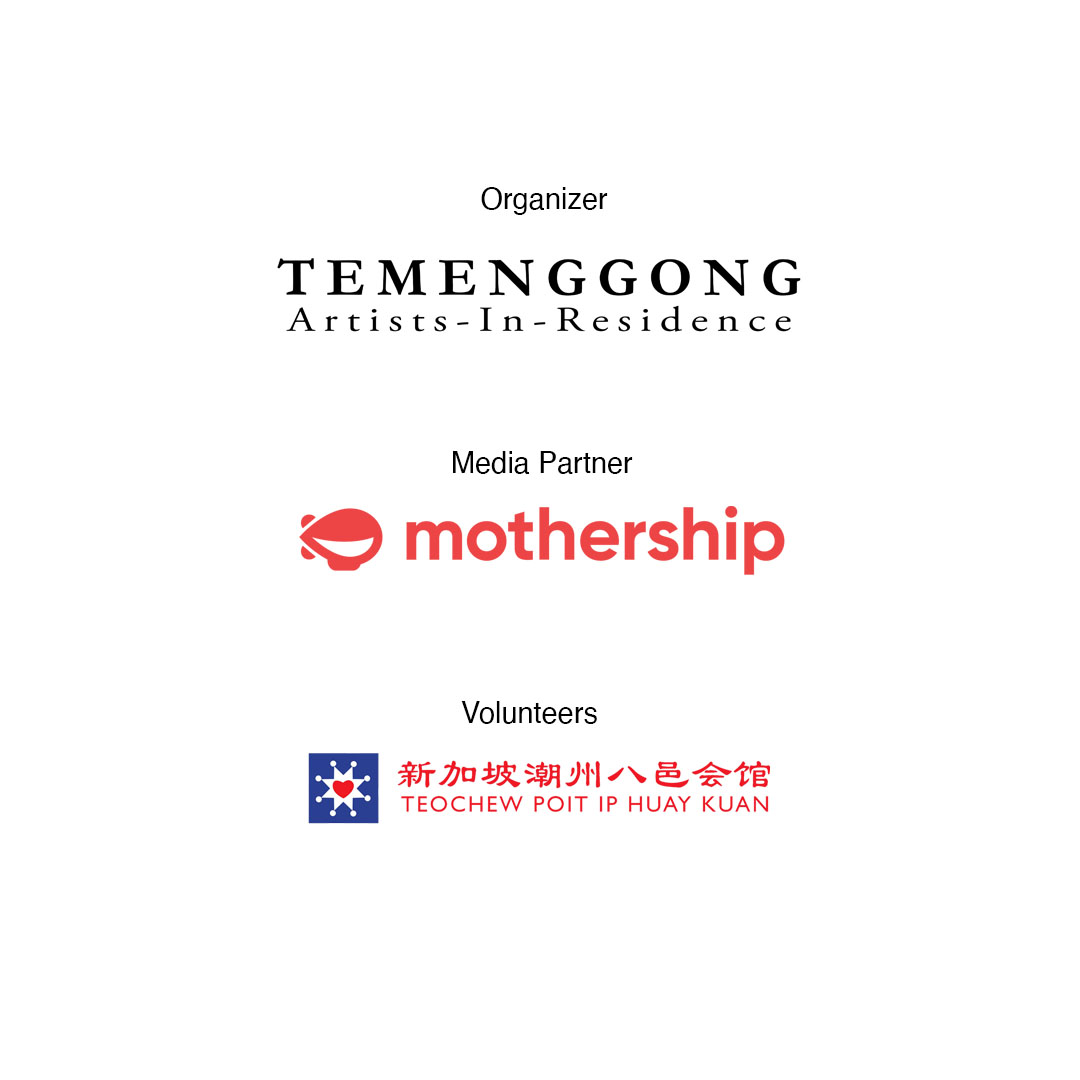 TEMENGGONG – SG – Creatives 2023 (Third Edition)
Expressing Heritage: The Presence of Memory
The theme of this third edition of Temenggong-SG-Creatives is derived from a beguiling Chinese saying that is centered on the idea of karma.
Layered with nuances, and meanings within meanings, 不忘初心 is difficult to translate. Their etymological roots stem from the Buddhist sutras and literally mean 'do not forget your original intent' – though in kanji, 初心 actually refers to the mind of a beginner and conveys a sense of eagerness and wonder.
We chose 不忘初心 because, in many ways, it reflects perfectly the mission of Temenggong Artists-in-Residence and the work we've been doing since our formal founding in 2009 by Henri Chen KeZhan – which is to support artists and the arts, though, of course, this support predates Temenggong by at least 30 years when Henri decided that the mentorship and encouragement he received at the start of his career required him to now pay it forward to subsequent generations of artists.
The intention of an annual show such as Temenggong-SG-Creatives is to continue Henri's life's work: to provide a high profile platform for creatives – regardless of their discipline and industry – to present, within the grounds and buildings of Temenggong, original works in the context of arts, history, culture and heritage.
And so, in our inaugural show, we explored the theme of Expressing Heritage: Art & Originality Unfold through the works of an architect, graphic artist, comic artist and painter, magazine editor, and cartoonist.
The following year, armed with the theme, Expressing Heritage: Transcending People & Time, we invited a polymath; a filmmaker and commercials director; and an architect and designer – alongside a museum consultant and art historian who also contributed a written piece for the exhibition) – to articulate just how art, culture and heritage can straddle space and time.
This year, we have handed Temenggong over to a filmmaker; an industrial designer; and a writer, stage director and host of TV documentaries. Each of their works is a thoughtful meditation on the personal and external dimensions of history, and the effect of memory on not just the past, but also present and future.
This egalitarian approach may strike some as being a little schizophrenic, but that can be true only if you think of art as a static, one-dimensional, tidy construct. Which, of course, it isn't. Art is limitless in its forms. It has no boundaries and it defies definition. Just like life itself, it's messy, beautiful, thoughtful, inspirational, provocative, joyful, introspective, exhibitionist, and contrarian all at once.
Ever present in these experiences is Temenggong itself, though, even here, there are multiple dimensions at work. There are the physical houses themselves, graceful in their black and white lines. These walls may have been built a hundred years ago and contain the long forgotten past of all their previous occupants, but they also hold – through the expressions of the works contained in this annual exhibition – the quotidian exigencies of today and the hopes of tomorrow. In a way, all of time exists all at once within these walls.
So there you have it: Temenggong Artists-in-Residence and its commitment to creating art that is rich and meaningful in the context of arts, history, culture and heritage. The sum of these disparate yet interlinked parts reach their culmination – their original intent – in Temenggong-SG-Creatives.
As artists, it is our duty to not just create, but to protect and promote the creativity and versatility of other artists. In this way, authenticity is allowed to take root, a state that is key to sustainable quality. And for this year's edition, harnessing the nuances of 不忘初心 has allowed us to curate one of our freest, most intriguing exhibitions yet.
We invite you to begin your journey through Temenggong now.
By Daven Wu
TEMENGGONG – SG – Creatives 2023 (Third Edition)
OPENS TO PUBLIC 18 – 26 NOV 2023
12 PM – 6 PM (Closed on 20 Nov 2023)
Venue: Temenggong Artists-In-Residence | 28 Temenggong Road Singapore 098775